Anchor Locksmith Store - 24/7 Emergency Locksmith Fort Worth, TX - 817-357-4989
The safety of your property depends a lot on the quality of your locks. Needless to say, a feeble locking system is an open invitation to invade your privacy. In fact, you are only as strong as your locksmith service provider.
Anchor Locksmith Store is a trusted name in Fort Worth, TX area for the simple reason that we offer a complete range of services, fortify your homes, cars and offices, and do so at an affordable price. We have been in the locksmith trade for over ten years and know the job of protecting your property like the back of our hands. You can trust even the most complex tasks into the experienced hands of our technicians.
At Anchor Locksmith Store, we believe we that have the most highly-qualified and talented group of locksmiths in Fort Worth, TX, and we think you'll agree when you give us a try. Not only do our specialists have a great deal of knowledge on the various tools and techniques used in the industry, they are also required to undergo periodic training sessions to update their skills and stay abreast of industry developments. Attending professional conferences and workshops keeps them updated on all the current trends in tools and techniques.
You can bank upon our 24-hour emergency locksmith service that is designed to help you with quick and immediate resolutions at the hands of our technicians. Don't worry if you are unable to unlock your entry doors or need help with a broken key extraction, always remember that experts at Anchor Locksmith Store are only a phone call away. Our team of professional locksmiths is equipped with the right training and knowledge to handle all kinds of locksmith issues, be it a broken ignition key, simple key cutting or installation of advanced locking systems.
Anchor Locksmith Store is committed to making your property safe for you and your loved ones. Our solutions can keep your home, car, or business protected from external threats. We aim to make Fort Worth, TX area one of the safest ones, which is why we offer affordable locksmith services so that you don't have to pay a hefty price for your protection.
Emergency Services
Getting locked out of your home and/or your car is one of the most frustrating experiences. You may be stranded on the road with no help in sight, or stuck at the entry door of your house because you've lost the keys. These situations are not unheard of, in fact, they are quite common. This is the reason why Anchor Locksmith Store offers 24-hour emergency locksmith service that can cater to your residential, automotive and/or commercial locksmith needs, even at the eleventh hour.
Since, by its very nature, an emergency does not observe national holidays or poor weather conditions, we continue to work tirelessly - 24 hours a day, seven days a week, 365 days a year - all in your service.
Security Professionals
Will you leave the safety of your homes and precious belongings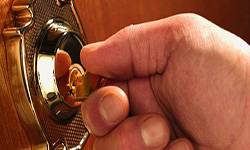 into the hands of uncertified personnel, just because they call themselves a locksmith? We often give access of our homes to companies that are either incompetent or unreliable. Before hiring a locksmith, ask yourself: Are they qualified? Are their technicians experienced? Do they have the right certifications?
At Anchor Locksmith Store, it is our duty to uphold your privacy and safety. This is the reason why we only employ services of technicians who have the highest educational degree in locksmith services, hold the right skill sets and have the requisite experience. Our professionals will also be happy to lend their expert opinion for the enhancement of your security and install advanced high-security locks to keep you protected.
What Does a Locksmith Do?
A long time ago, locksmithing may have consisted of simple key replacement, but it has gone far beyond that in the modern world. Locksmithing today requires a great deal of knowledge about advanced locking methods in order to stay abreast of security needs for homes and businesses. Our locksmiths can handle anything from a simple lock change to installation of highly-intricate home security systems.
We offer a complete range of locksmith services, for your homes to your cars. If you need an affordable locksmith in Fort Worth, TX area, you know where to call!
We Provide 24/7 Emergency Locksmith in the following zip codes.
76102, 76103, 76104, 76105, 76106, 76107, 76108, 76109, 76110, 76111, 76112, 76114, 76115, 76116, 76118, 76119, 76120, 76123, 76126, 76131, 76132, 76133, 76134, 76135, 76137, 76140, 76148, 76155, 76164, 76177, 76179